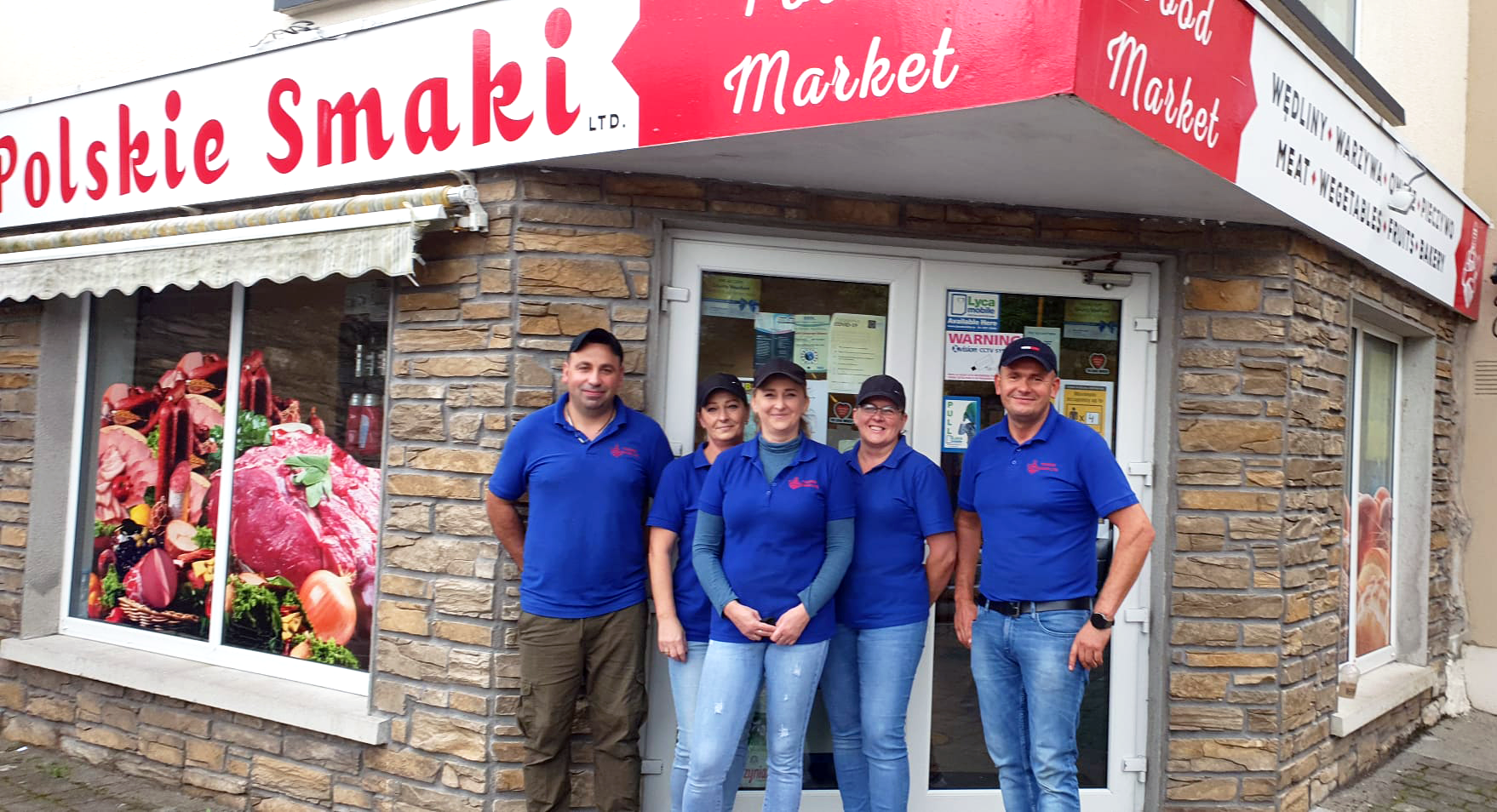 This story began like
many others
we met in Ireland and together we decided to continue our common path … Stop, stop … but it's not what you think, this road is a joint business.
It all started ten years ago, when we launched only two trial fridges … Some cold cuts, spices … and so, step by step, this little shop was constantly developing.

Today, Polskie Smaki Ltd has transformed into a thriving Polish store, where you can buy all "Polish flavours" and more. When they opened their shop with their compatriots in mind, they did not think that it would also attract Irish customers and other nationalities living in and around New Ross.
Sweets

70%

70%

Fruit&Veg

65%

65%

Bakery

86%

86%

Meat

80%

80%
To our great surprise
To our great surprise, Polish products found a place in the homes of many Irish people, especially traditional meats, sausages, and also Polish sweets, stole the hearts of Irish people for more than that.
We work with several wholesalers
We work with several wholesalers from Poland as well as with suppliers and local companies.
Every day we make every effort
Every day we make every effort to ensure that our products meet the highest expectations of our customers, therefore the goods in our store are very carefully selected from the best producers from Poland and Ireland. Our motto is always fresh and high quality goods.
Maecenas est dui, commodo a rutrum eget, interdum vel lorem. Aliquam euismod dapibus turpis, vitae placerat purus vestibulum non. Pellentesque ut nisi viverra, dictum nisi sed.